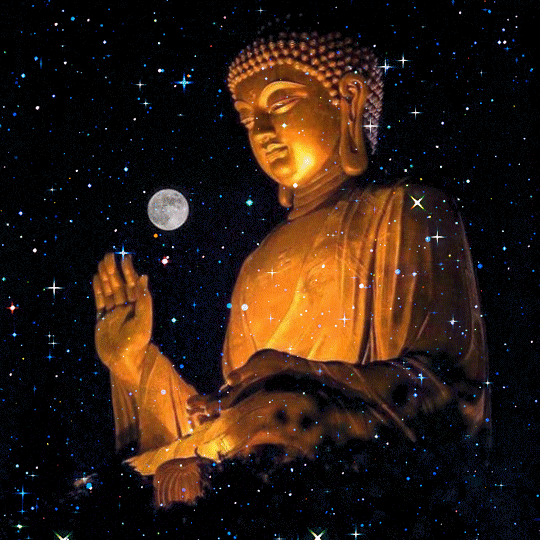 Ravnati bom moral zelo premišljeno.
Če želimo na svetu doseči mir, bo potrebno premišljeno ukrepanje. Ne moremo si nepremišljeno prizadevati za enakost, svobodo in blaginjo v svetu, če smo v nasprotju sami s seboj.

Mir se vedno začne v nas samih. Kako bom svojo luč ponesel navzven, če ne bo sijala v meni?

Zato je izredno pomembno, da v sebi ustvarim luč, ki bo sijala. Prizadevam si za svetovni mir - dosegel ga bom SAMO z mirom v sebi.

Moji angeli so mi pred več kot 25 leti pokazali prihodnji svet za vse nas. Verjamem jim na besedo. Nebesa imajo za vse nas še vedno "načrt B". Pomembno pa je, kako usmerjamo svoje vedenje, da bi dosegli ta cilj.

Vse nas pozivam, da prispevamo k svetovnemu miru. Naj bo to na kakršen koli način. Vsi smo poklicani, da po svojih močeh podpiramo svoje sestre in brate pod nebesi.

V norem svetu je treba ohraniti bistro glavo in odprto srce. Duh je gospodar našega bitja in vsi premalo poslušamo svoj tihi glas notranje vesti. Upanje je gonilna sila človeka - in moramo ga hraniti, kadar koli in kakor koli lahko.

Kmalu bo zemeljsko človeštvo spet postalo del medgalaktične družine človeštva. Tako rekoč smo na začetku. Z vojno ne bomo nikoli dosegli novega sveta miru. Niti vojne znotraj nas samih niti vojne z našimi brati in sestrami.

Prinesimo nebesa na zemljo. Piše se leto 2022 in čas je zares napočil. Zapustimo poti naših tradicij, če se izkažejo za nekoristne. Svet, v katerem so vojne in smrtna kazen, ni moj svet. To nikakor ni svet prihodnosti.

Prebudimo se, ukrepajmo, ukrepajmo in se pri tem spomnimo na ljubezen, ki je v VSEH nas.

Odpuščanje je ključ do sreče.
Herzliche Grüße,

brah