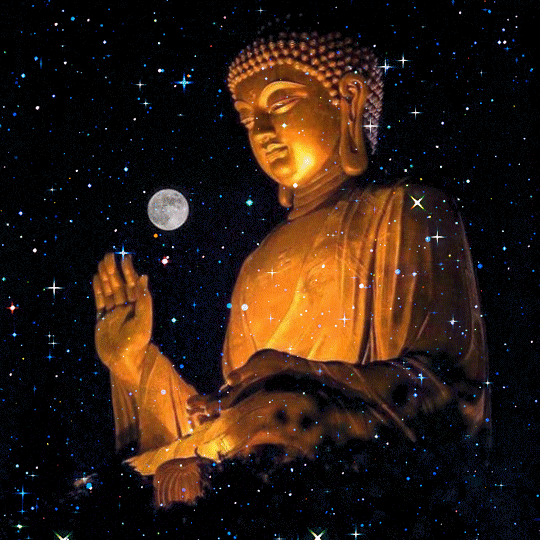 Budem musieť konať veľmi premyslene.
Ak sa má vo svete dosiahnuť mier, bude to vyžadovať premyslené kroky. Nemôžeme pracovať unáhlene na dosiahnutí rovnosti, slobody a prosperity vo svete, ak sme v rozpore sami so sebou.

Mier VŽDY začína v nás samých. Ako budem niesť svoje svetlo navonok, ak nebude žiariť vo vnútri?

Preto je nesmierne dôležité, aby som v sebe nechal žiariť svetlo. Usilujem sa o svetový mier - dosiahnem ho len prostredníctvom mieru vo svojom vnútri.

Moji anjeli mi pred viac ako 25 rokmi ukázali budúci svet pre nás všetkých. Beriem ich za slovo. Nebo má pre nás všetkých ešte plán B. Záleží však na tom, ako zameriame svoje správanie na dosiahnutie tohto cieľa.

Vyzývam nás všetkých, aby sme prispeli k svetovému mieru. Nech je to akokoľvek. Všetci sme povolaní podporovať naše sestry a bratov pod nebom, ako len môžeme.

Vo svete, ktorý sa zbláznil, je potrebné zachovať si čistú hlavu a otvorené srdce. Duch je pánom nášho bytia a my všetci príliš málo počúvame svoj tichý hlas vnútorného svedomia. Nádej je hnacou silou človeka - a my by sme ju mali živiť, kedykoľvek a akokoľvek môžeme.

Čoskoro sa pozemské ľudstvo opäť stane súčasťou intergalaktickej rodiny ľudstva. Sme takpovediac na začiatku. Vojnou nikdy nedosiahneme nový svet mieru. Ani vojna v nás samých, ani vojna s našimi bratmi a sestrami.

Prinášajme nebo na zem. Píše sa rok 2022, je naozaj čas. Opustime cesty našich tradícií, ak sa ukázali ako neužitočné. Svet, v ktorom je vojna a trest smrti, nie je môj svet. A v žiadnom prípade to nie je svet budúcnosti.

Prebuďme sa, začnime konať, konajme a pamätajme pritom na lásku, ktorá je v každom z nás.

Odpustenie je kľúčom k šťastiu.
Herzliche Grüße,

brah