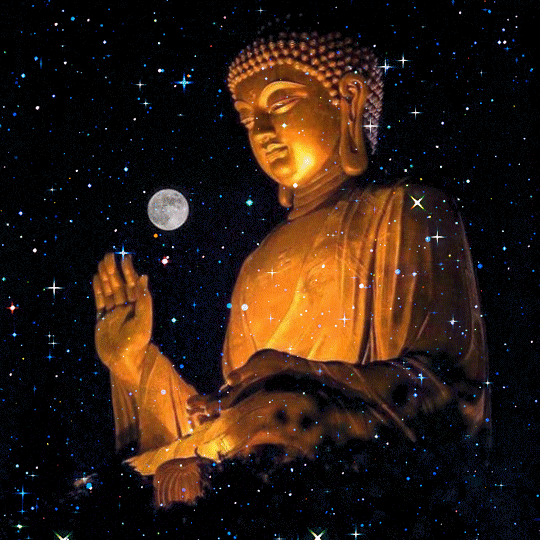 Budu muset jednat velmi uvážlivě.
Má-li být ve světě dosaženo míru, bude to vyžadovat promyšlené kroky. Nemůžeme se unáhleně snažit o dosažení rovnosti, svobody a prosperity ve světě, pokud jsme sami se sebou v rozporu.

Mír VŽDY začíná v nás samých. Jak mohu nést své světlo navenek, když nesvítí uvnitř?

Proto je nesmírně důležité, aby v mém nitru zářilo světlo. Usiluji o světový mír - dosáhnu ho POUZE skrze mír v sobě samém.

Moji andělé mi před více než 25 lety ukázali budoucí svět pro nás všechny. Beru je za slovo. Nebe má pro nás všechny ještě plán B. Záleží však na tom, jakým způsobem řídíme své chování, abychom tohoto cíle dosáhli.

Vyzývám nás všechny, abychom přispěli ke světovému míru. Ať už je to jakýmkoli způsobem. Všichni jsme povoláni podporovat své sestry a bratry pod nebesy, jak jen můžeme.

Ve světě, který se zbláznil, je třeba zachovat si čistou hlavu a otevřené srdce. Duch je pánem našeho bytí a my všichni příliš málo nasloucháme svému tichému hlasu vnitřního svědomí. Naděje je hnací silou člověka - a my bychom ji měli živit, kdykoli a jakkoli můžeme.

Pozemské lidstvo se brzy opět stane součástí intergalaktické rodiny lidstva. Jsme takříkajíc na začátku. Válkou nikdy nedosáhneme nového světa míru. Ani válka uvnitř nás, ani válka s našimi bratry a sestrami.

Přiveďme nebe na zem. Píše se rok 2022, je opravdu čas. Opusťme cesty našich tradic, pokud se ukázaly jako neužitečné. Svět, kde se válčí a kde se trestá smrtí, není můj svět. A v žádném případě to není svět budoucnosti.

Probuďme se, jednejme, konejme a přitom si uvědomme lásku, která se skrývá v každém z nás.

Odpuštění je klíčem ke štěstí.
Herzliche Grüße,

brah